Go to page :

1, 2
almajean

Member
First, the easy one: no, cancer care will not be rationed or denied for those over 76 (or whatever age he gave). Here is snopes on that one:
http://www.snopes.com/politics/medical/kithil.asp
For the other claim - that Obamacare has changed Medicare so that it no longer pays for observation services - that one is false, as well. To explain: Medicare only pays for observation services as an outpatient service. In other words, the doctor keeps the patient for a short period of time for observation, to determine if the patient needs to be admitted. If the patient is admitted, it is no longer "observation", but a regular hospital admittance and is paid for. Not only does Medicare not pay for a hospital admittance for "observation",  I checked a couple other insurance companies, and they do not pay, either. The reason is very simple: if you are admitted, there should be a reason! I don't believe this guy's story at all; all the hospital had to do was admit him for a UTI, or kidney infection, or whatever else they thought it might be. Then it would be paid for. The definition of "observation" from both Medicare and other insurance companies means the doctor does not know if you are even sick, or if your symptoms even merit treatment. In this guy's case, if the hospital wanted to admit him, they must have had a reason. There is a difference between "observation" - as in "we don't know if you're sick or not", and "we can see you're very sick, but we're not sure of the cause." In the latter case, that hospital admission would not be considered "observation" - it would be a covered admission. In any case, the fact that Medicare does not pay for inpatient observations has NOTHING to do with the Affordable Care Act. Medicare has been doing that since at least 2000 - before Obama was even in office! Here is a snippet that explains that (from this link
https://www.factcheck.org/2014/03/a-false-claim-of-a-medicare-change/
): 
"Your hospital status (whether the hospital considers you an 'inpatient' or 'outpatient') affects how much you pay for hospital services (like X-rays, drugs, and lab tests) and may also affect whether Medicare will cover care you get in a skilled nursing facility," the Centers for Medicare & Medicaid Services warns in a pamphlet that urges Medicare patients to clarify their status within hours of arriving at the hospital.
Callow said the issue concerning observation care, which her organization has followed since at least 2000, also has nothing to do with the Affordable Care Act, or which physician is responsible for admitting the patient.
And here's another link that has a lot of coverage about the "observation" rules; it IS a stupid rule, and has been in effect since the beginning of Medicare:
http://www.medicareadvocacy.org/tag/observation-status/
So, my response (after supplying the above links), would be something along the lines of, "There seems to be very little to criticize about Obamacare, since people like this guy have to invent stuff in order to make it look bad. Just like this issue of paying for "observation care", the things people keep blaming the Affordable Care Act for were actually already in practice since Bush's administration or before. In the case of "observation", Medicare has NEVER paid for it as an in-patient service - and this has been a problem for 50 years. So either this guy is deliberately spreading lies for his own political agenda, or that hospital is spreading lies for its own political agenda. I find it hard to believe that a hospital has spent the last 50 years - FIFTY YEARS - not knowing how to bill for observation services. If someone on staff at the hospital actually told this guy that it is because of Obamacare that his inpatient hospital stay would not be covered by Medicare, then that staff member should be reported immediately and relieved of his position, because it has absolutely nothing to do with the Affordable Care Act."
Go to page :

1, 2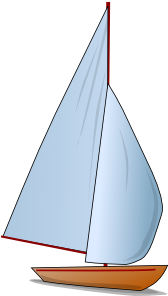 Permissions in this forum:
You cannot reply to topics in this forum