Go to page : 1, 2, 3, 4, 5

Guest

Guest
I watched the film and although it COULD happen, it is not likely for a number of years IF ever it does. Our dollar is little weak right now, but let's not jump to the conclusion that it will spiral.

We are all feeling the stress of higher prices in the market place and at the gas pumps. I see more and more smaller cars now . The auto dealers are not selling the larger less fuel efficient autos here. I see SUVs and large diesel trucks with "for sale" signs sitting in drive ways. It would be difficult to give one away. Some companies will not be manufacturing the larger ones in 2009. That means the closing of plants and loss of jobs. (A "catch 22" or a "damn if we do and damn if we don't!" type of thing.)

Granted we do need to conserve fuel and I think measures are being taken to that end as the rising prices are having a negative impact in the heart of our great nation.

We are capable of understanding what Americans could/should do to help avoid a crisis in our country (and the ripples it would cause in other countries), but executing it takes time.

The film maker expressed that the "blame game" was inevitable. America is not solely to blame. It seems everyone wants a piece of America all the while hating us for our years of prosperity. Go figure!
Go to page : 1, 2, 3, 4, 5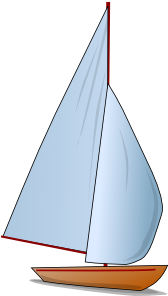 Permissions in this forum:
You cannot reply to topics in this forum