runawayhorses
Owner
Good video, I enjoyed that. Steve Martian looked like he was having fun too. I know hes been playing the banjo for years.

I used to play the fiddle (violin) when I was about 16 years old, I played bluegrass style like this video. I took lessons and everything for about a year. I got kinda good at it. I went to Nashville Tennessee with my parents considering to move there and go to a music school, then get into the music business. So we took a vacation to Nashville and looked at a few music schools. I never pursued it any farther than that. I guess I didn't want to make the big move all alone. But later I took up the guitar. I just play for fun now. I still have my Violin. Its in a case in the closet. Its an old sweet Violin given to me by a friend of my Moms, the lady was pretty old and it was given to her when she was a little girl. She knew I was interested in playing the violin and she wanted to pass it down to someone, so she gave it to me. Its a pretty old violin, in great condition, which makes it more valuable. You know how the saying goes, "The older the violin the sweeter the music."

I still love bluegrass music, always will. Some great musicians in bluegrass.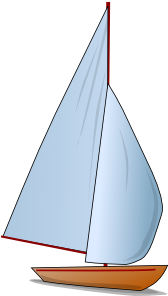 Permissions in this forum:
You cannot reply to topics in this forum