runawayhorses
Owner
I think the reason Obama hasn't taken charge of this oil spill and put the best people in charge is because he doesn't really know what to do yet. He doesn't have enough Info from his informants to make a national decision and speech which will happen on Friday. This has been a slow reaction, and response from this president Obama to this disaster. He was in California today doing BS. I don't know why he won't take this situation by the horns and deal with it now. But my guess is he wants more info before he makes a decision and addresses the nation about it.

If I were president, I would have been there within 24 hrs and kicked BP off of the US in every oil drill site they have that are in our waters and anywhere else that is associated with the US. I would then bring in the biggest minds in the oil business and work out a plan to stop this oil leak. I would totally take over and stop BP and kick them out of our United States. Tell them you aren't good enough to fix this situation. Tell the company they ain't getting the oil stopped or the clean up done so you can't drill in our waters anymore. I'd tell them to forget doing business with the US anymore, you have already ruined your reputation in many Americans eyes. Most Americans will not buy your gas or anything else you produce. The oil is still leaking out a monstrous amount of oil a day, and you can't stop it. This is unacceptable. They are totally incompetent.

Its time to bring in the professionals and get this oil leak capped. BP isn't getting it done. They are not good at what they do. They are babies in the oil business and they hire people that are not good, obviously. I would then advise the American people to not go to BP anymore to get your gas. And if you find out or (learn) BP is supplying some other company don't get your gas their either. BP is ruined as far as I'm concerned, spiritually, and emotionally in the American people. Lets show BP we don't want there unprofessional drilling practices anywhere near our nation. That's what I'm going to do.

And I hope Obama gets on this quick. But I know he needs his info first and get all the facts to make a decision. We'll see what happens Friday when Obama supposedly address this issue and make a decision. I would have reacted quicker however and did the obvious thing to do at time, just work the problem. First order of business would be to Kick BP off the US. Then take control with our own best minds in the business and cap it.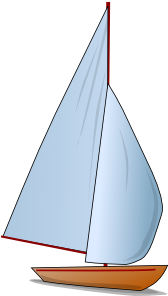 Permissions in this forum:
You cannot reply to topics in this forum