SSC

Admin
WOOOOHOOOOOOOOOOOOOOO....8-0

runawayhorses
Owner
Congrats SSC they are hot this year. I wish I could say the same about the Bucs, unfortunately they are rebuilding the team from scratch basically, and fired or traded half the team last year. This is a brand new team, new coach, with new and rookie players, the Bucs will build on that. It was the owners of the Bucs objective to start all over again and totally revamp the team. A lot of Bucs fans were pissed they made that decision as they already had a strong team, everyone loved the coach "Chucky" (Jon Gruden) but we'll see how it goes next year, this year is finished for the Tampa Bay Bucs. They weren't expected to do much by anyone this year, even the owners knew it will take a few years to build up.
I supported the revamp because newer and younger players can start a new foundation, the older players they had before would be retiring in a few years anyway. The young players the Bucs have now will be around awhile if they are good, to build on the future for the Bucs. So in that respect I understand the owners decision.
Whatever, Saints are hot this year, good luck with the rest of the season.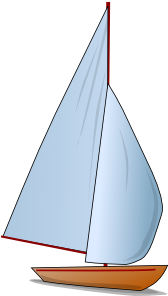 Permissions in this forum:
You cannot reply to topics in this forum