runawayhorses
Owner
Hey congrats! I just looked at that to see if you're right and yes it's the 10,000th message!! LOL Wow how time fly's when you're having fun, that is a really good number I'm proud of you all.

lol
Well, I think that number surpasses the old forums by a mile, I'm glad everyone is enjoying themselves. As always folks, if you ever have a suggestion, be it a game or anything else you might have, feel free to PM me and tell me about it, I always welcome enthusiastic members with ideas. :)
SSC, on a more personal note, I'd like to take this opportunity to tell you how happy I am that you are here with us and that I enjoy your posts, and that goes for everyone else here. I don't say it as often as I should, but you people are what makes this forum work and I'm grateful we have such a loyal group. I know that just a handful of members post on a regular basis, but many come to read as was the case at IYT, but more to the point of what I'm talking about, I'm speaking of the
'legendary'
group that came from the old IYT boards, we are the survivors of that time that still communicate via a message board with each other, I think that special. Just thought I'd share my feelings on that.

That was quite a time we had, and WE are the ones keeping it alive by staying together. I'm glad this forum can serve us in that fashion, it was my main objective when I started it, and as you know has grown past IYT by bring people from other places together on the net, but IYT members was the first to register here and will always be a special group, we are the last of our kind....LOL


Last edited by runawayhorses on Fri Jan 09, 2009 11:25 pm; edited 1 time in total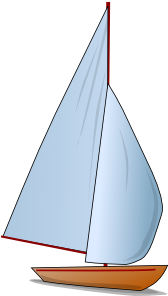 Permissions in this forum:
You cannot reply to topics in this forum