rosco 357

Veteran
runawayhorses
Owner
Nice pics rosco, here's some facts about the ship.

-------
The ship is the first to be fully designed from the CAD-screen up to support all three of the Marines' primary mobility capabilities - Expeditionary Fighting Vehicle (EFV), Landing Craft, Landing Craft Air Cushioned vehicle and the MV-22 Osprey. [1]

Shortly after September 11, 2001, Governor of New York George E. Pataki wrote a letter to Secretary of the Navy Gordon England requesting that the Navy bestow the name USS New York on a surface warship involved in the War on Terror in honor of September 11's victims. In his letter, the Governor said he understood state names are currently reserved for submarines, but asked for special consideration so the name could be given to a surface ship. The request was approved August 28, 2002.

Coincidentally, a previous holder of the name, USS New York (BB-34), had its keel laid on September 11, 1911, exactly 90 years to the day before the WTC was attacked.

Twenty-four tons of the steel used in its construction came from the small amount of rubble from the World Trade Center actually preserved for posterity. Steel from the World Trade Center was melted down at Amite Foundry and Machine in Amite, Louisiana to cast the ship's bow section. It was poured into the molds on September 9, 2003. With seven tons melted down and cast to form the ship's "stem bar" — part of the ship's bow. The shipyard workers reportedly treated it with "reverence usually accorded to religious relics", gently touching it as they walked by.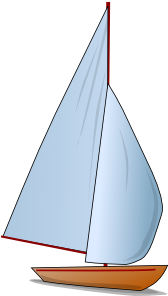 Permissions in this forum:
You cannot reply to topics in this forum